Makeen, Arab Anti-Smoking Award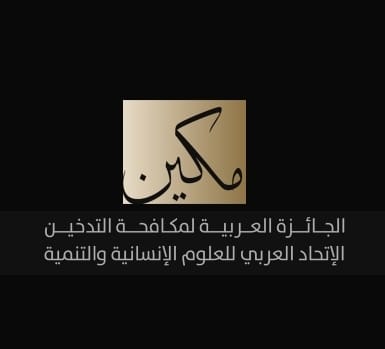 On the occasion of the launch of the Anti-Smoking Award Makeen, which is presented by the Council of Arab Economic Unity (Training Center) as well as the Arab Union for Humanities and Development The Iraqi Hypertension Society IqHS, is pleased to announce the participation of its President Professor Ghazi Haji, as one of Arbitration committee Members in this competition and would like also to announce the participation of the Society in the efforts made to reduce smoking in Iraq in cooperation with the Supreme Committee for Combating Smoking of the Iraqi Ministry of Health in addition to other scientific societies and NGOs. It is worth noting to mention also that this award is launched periodically every year and is given to institutions and individuals who participate in the best activities or achievements that support healthy living and anti-smoking. The first edition of the award is the official announcement of the launch of a regional Arab anti-smoking campaign.
For further information please visit the official website:
https://makeenaward.com/
To download Makeen flyer please click here.